Dr. Flossie Wong-Staal
"Working with this virus is like putting your hand in a treasure chest.  Every time you put your hand in, you pull out a gem."- Dr. Flossie Wong-Staal referencing her work with HIV and AIDS.
Profile.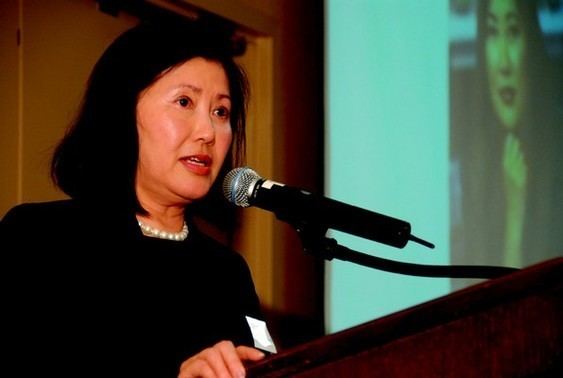 Name: Dr. Flossie Wong-Staal
Life: 27/08/1947 – Present (70 years old at time of writing).
Degree: Bs Bacteriology, UCLA
PhD: Molecular Biology, UCLA
Occupation: Virologist + Molecular biologist
[1][2]
Who is Dr. Flossie Wong-Staal?
Dr. Wong-Staal is a Chinese-American Virologist and Molecular Biologist most known for being the first scientist to clone HIV and determine the function of its genes. This was a major step in proving HIV caused AIDS, which was especially important after the AIDS Crisis of the 1980's. [1][3][4]
Life
Born in China in the late 1940's, Wong-Staal began her life during a volatile time in the country's history. By 1952 her and her family were one of many to flee to Hong Kong after the communist revolution. It was during this time that she attended a girls school, where she immediately excelled in science, and also received a name change thanks to her father from Yee Ching to Flossie, after a typhoon that struck the area. [1][2][5][7]
With supportive parents Flossie soon became the first woman in her family to work outside the house and in science. She emigrated to the United States to gain a BS in Bacteriology, after which she went on to get her PhD in Molecular Biology, all from UCLA. [1][2][6]
Career + Cloning of HIV
She began her post doc at the end of 1972 at the University of California and San Diego (UCSD), however by 1974 she would leave to work at the National Cancer Institute (NCI) focusing on retroviruses. [1][2][6][8]
It would take her only 9 years to lead a team of NCI scientists to identify HIV as the cause of AIDS. [1][2][6]
She then began characterising AIDS, solidifying herself in science history as the first person to successfully clone it, through which she also found that the virus would be slightly different from patient to patient. This indicated that there was a genetic diversity in the disease and a standard vaccine would not be possible. Her genetic mapping would provide additional key insights used across medicine, such as being essential to the facilitation of treatment for dangerous lesions caused by HIV/AIDS and making it possible for blood tests to be made that could detect the presence of it. [1][2][8]
Dr. Wong-Staal went on to continue her work on AIDS which would give her several well deserved rewards and honours.
First she became the Florence Riford Chair in AIDS Research at UCLA. Then in 1990 she was elected chairman of the newly created Centre for AIDS Research at the same university. In the same year, Dr. Wong-Staal was elected to the Institute of Medicine of the U.S. National Academies.  [1][2][8]
2002 would be the year that Dr. Wong-Staal would retire from academia, going on to work full time at a pharmaceutical company she founded: Immusol (now renamed iTherX) as the Chief Scientific Officer and Vice President. This was due to the desperate need for improved hepatitis C drugs, a problem Dr. Wong-Staal recognised and was able to remedy. [1][2][9]
Dr. Wong-Staal is a shining example of a scientist who, driven by a love for the field as well as receiving support from her family, has had a brilliant and well deserved career. She continues to win awards – being heralded as #32 in the "Top 100 living geniuses" by the Daily Telegraph and Top Woman Scientist of the 1980's by the Institute of Scientific Information – and whilst there is not yet a flat out cure for HIV/AIDS her priceless work has contributed to the current management of the disease, which allows sufferers to live long and healthy lives. [1][2][10]
References:
References are categorised by the following types:
🗒️ = Written 
🎧 = Audio
💻 = Video
[1]🗒️ – Wikipedia – https://en.wikipedia.org/wiki/Flossie_Wong-Staal
[2]🗒️ – Biography Centre – http://www.biography-center.com/biographies/10406-wong_staal_flossie.html
[3]🗒️ – General HIV/AIDS Wikipedia page – https://en.wikipedia.org/wiki/HIV/AIDS
[4]🗒️ – HIV/AIDS Crisis in the United States – https://en.wikipedia.org/wiki/HIV/AIDS_in_the_United_States#Mortality_and_morbidity
[5]🗒️ – China's Communist revolution – https://en.wikipedia.org/wiki/Chinese_Communist_Revolution
[6] 🗒️– The Women's Educational Equity Act (WEEA) Equity Resource biography page – http://www2.edc.org/womensequity/women/wong.htm
[7]🗒️ – National Institute of help Asian heritage event article – https://nihrecord.nih.gov/newsletters/2011/06_24_2011/story3.htm
[8]🗒️ – National Institute of Health transcript: Dr. Flossie Wong-Staal – https://history.nih.gov/nihinownwords/docs/transcripts/wongstaal.html
[9]🗒️ – iTherX Pharmaceuticals – https://www.bloomberg.com/research/stocks/private/snapshot.asp?privcapId=768036
[10]🗒️ – Top 100 living geniuses, The Daily Telegraph – https://www.telegraph.co.uk/news/uknews/1567544/Top-100-living-geniuses.html
For more information on Dr. Wong-Staal please see the following links:
For more information on POC scientists please visit our resources page or read through the rest of our blog. We are constantly updating both.
Written by Karel Green. For more information see the about page or follow her on twitter @thisismeonline.