A left leaning science ethics podcast
Find it free here: [iTunes] [Spotify] [Soundcloud]
Synopsis: The POC2 Podcast is a monthly podcast hosted by Karel, Pruthvi and Sehher, three women of colour in STEM. In short it is a left leaning science ethics podcast. The hosts discuss the reality of being an underrepresented group in what is commonly a very cis-het-white-male field and suggest ideas on how to navigate it effectively without sacrificing your personal wellbeing. 
In addition, each episode suggests practical improvements that universities and research groups can use to make science more inclusive and this is all supported by tailored evidence referenced in the shownotes (with a transcript for those hard of hearing).
Season 1 can be found below! Season 2 has been funded by the Royal Astronomical society and will be coming in 2021!
Downloads for all show notes + audio transcripts as well as each episode can be found below: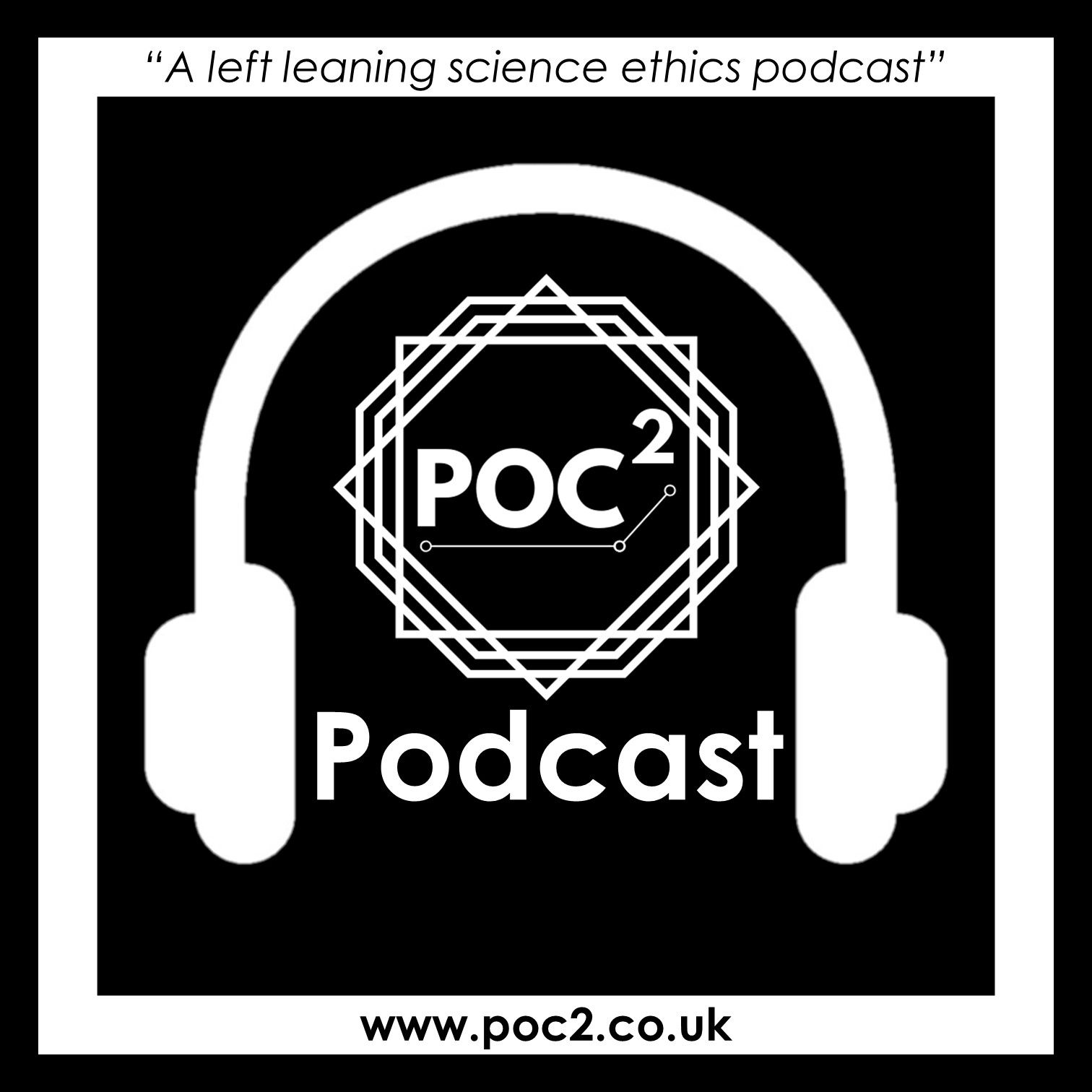 [Ep 10]: Season Finale!!!
–
POC2 Podcast
This is the POC2 Podcasts season 1 finale episode!!!!!! We chatted about what we've learned whilst both doing the podcast and decolonising work IRL. There's a lot to get through so please enjoy our longest epsiode to date! —————————————————————————————————- For full show notes and a transcript please visit our website [www.poc2.co.uk] where a PDF download is available.
[1.01] Episode 1: Decolonising STEM: A Beginners Guide – Introduction [🔴Live]
[Ep 1 – Show Notes] [Ep 1 – Transcript]
[1.02] Episode 2: Decolonising STEM: A Beginners Guide – BME Climb to PhD [🔴Live]
[Ep 2 – Show Notes] [Ep2 – Transcript]
[1.03] Episode 3: Decolonising STEM: A Beginners Guide – Decolonising the STEM Curriculum
[🔴Live]
[Ep 3 – Show Notes] [Ep3 – Transcript]
[1.04] Episode 4: The Athena Swan Charter is Garbage
[🔴Live]
[Ep 4 – Show Notes] [Ep4 – Transcript]
[1.05] Episode 5: Capitalism, Colonialism and Climate [🔴Live]
[Ep 5 – Show Notes] [Ep5 – Transcript]
[1.06] Episode 6: Medicine in glorious technicolour

[🔴Live]
[Ep 6 – Show Notes] [Ep6 – Transcript]
[1.07] Episode 7: Bad Scicomm [🔴Live]
[Ep 7 – Show Notes] [Eps7 Transcript]
[1.08] Episode 8: How to hold an ethical debate in STEM[🔴Live]
[Ep – 8 Show Notes] [Eps8 Transcript]
[1.09] Episode 9 (Guest Interviews): How to get a paid job in STEM

[1.091]: Interview with Dr. Yolanda Ohene
[🔴Live]

[Ep 9, Part 1 – Show Notes] [How to get a paying job in STEM- Dr. Y. Ohene_ Transcript]
[1.092]: Interview with Dr. Horace Crogman

[🔴Live]
[Ep 9, Part 2 – Show Notes] [How to get a paying job in STEM- Dr. H. Crogman Transcript]
[1.093]: Interview with Dr. Chanda Prescod – Weinstein

[🔴Live]

[Ep 9, Part 3 – Show Notes] [How to get a paying job in STEM- Dr. C. Prescod-Weinstein- Transcript]
[1.094]: Interview with Dr. Monifa Phillips

[🔴Live]

[Ep 9, Part 4 – Show Notes] [How to get a paying job in STEM- Dr. M. Phillips- Transcript]
[1.10] Episode 10: Season Finale!!!!!!

[🔴Live]
[Ep 10 -Show Notes ] [Eps10- Transcript]